Discovering the Atelier
Discovering
the
Atelier
02
Factory
Our Atelier is where we create tailormade collections to order: jewellery that glitters with design and originality, elegance and simplicity, combining beauty and a spirit bursting with personality, shining out from each piece of jewellery.
03
Mounting
The Atelier has exclusive responsibility for the design and creation of collections in the Mounting department, whether for commissions, custom-made or made to our own designs based on contemporary trends.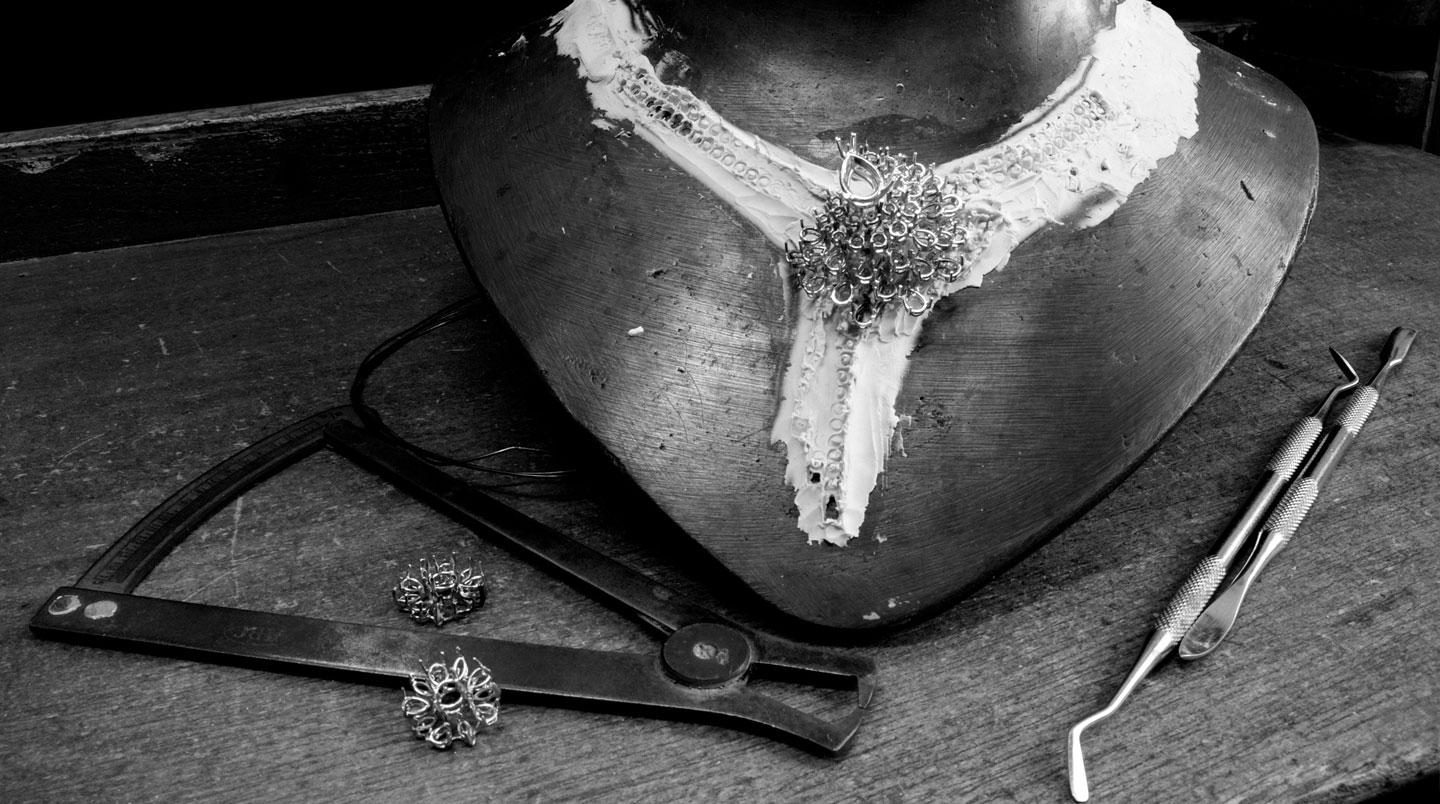 04
Processing
We celebrate the art of Italian savoir faire and the elegance of high jewellery, creating pieces in which the greatest care is paid to the smallest detail, since each phase of work is carried out entirely by hand by our master craftsmen and women.
The utmost care in the design
The
utmost
care
in
the
design
of high quality jewellery
of
high
quality
jewellery
05
Unique
Our Atelier aims at a clientele that is attentive to detail and to the exclusiveness of our artistic creations. We make "Bespoke" collections, made to measure like a tailored suit, full of personality and reflecting the flair, passion and inventiveness of its creator.
Simple, harmonious inspiration that nature offers us every day in the form of a tangle of snow-covered branches or a spring flower….